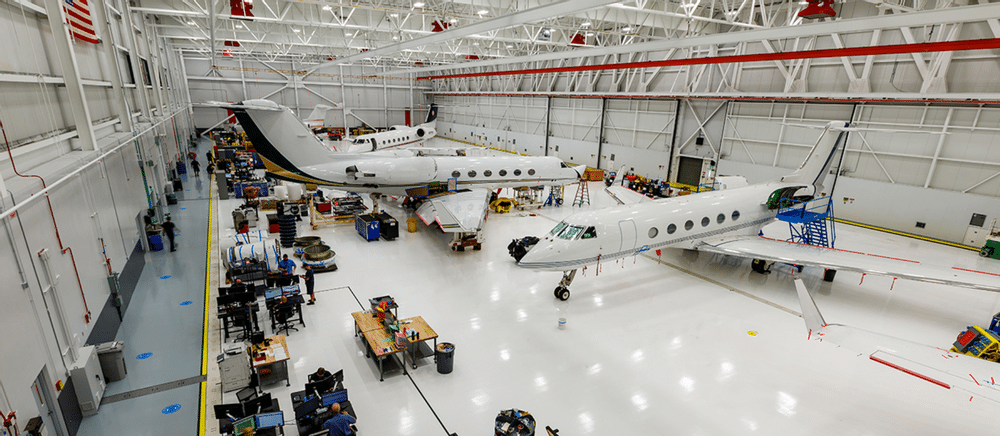 ---
At the request of Gulfstream Aerospace, Eric'sons designed and manufactured a completely nonconductive or dielectric utility & drainage trench, the DTUTCF12-HDFG. The purpose, to allow various power cables, air lines, fluid piping to be safely dispersed in the floor of the facility. While giving easy access via "mouse hole" plug in points to these utilities by Gulfstream technicians.
The all polymer GFRPC construction eliminated the need for grounding. Components of this Utility Trench System are comprised of:
A chemical & fire retardant pre-sloped polymer trench body for spill containment.
Factory imbedded polymer uni-struts in the configuration determined by the customer.
Aircraft load rated cast polymer solid cover with "mouse" hole openings for quick coupling utilities. Weight was a key factor in design as Gulfstream technicians must reconfigure the covers in the facility pending the aircraft maintenance needs.
Aircraft rated chemical resistant polymer Load Bearing Frame with continuous concrete anchor.
Color of the covers was matched to RAL Paint Code provided by customer.
DuraTrench utility trench system can be factory built in 8ft-20ft sections.
They are shipped Fully assembled and ready to be installed including all outlet & inlet pipe stubs and plywood top.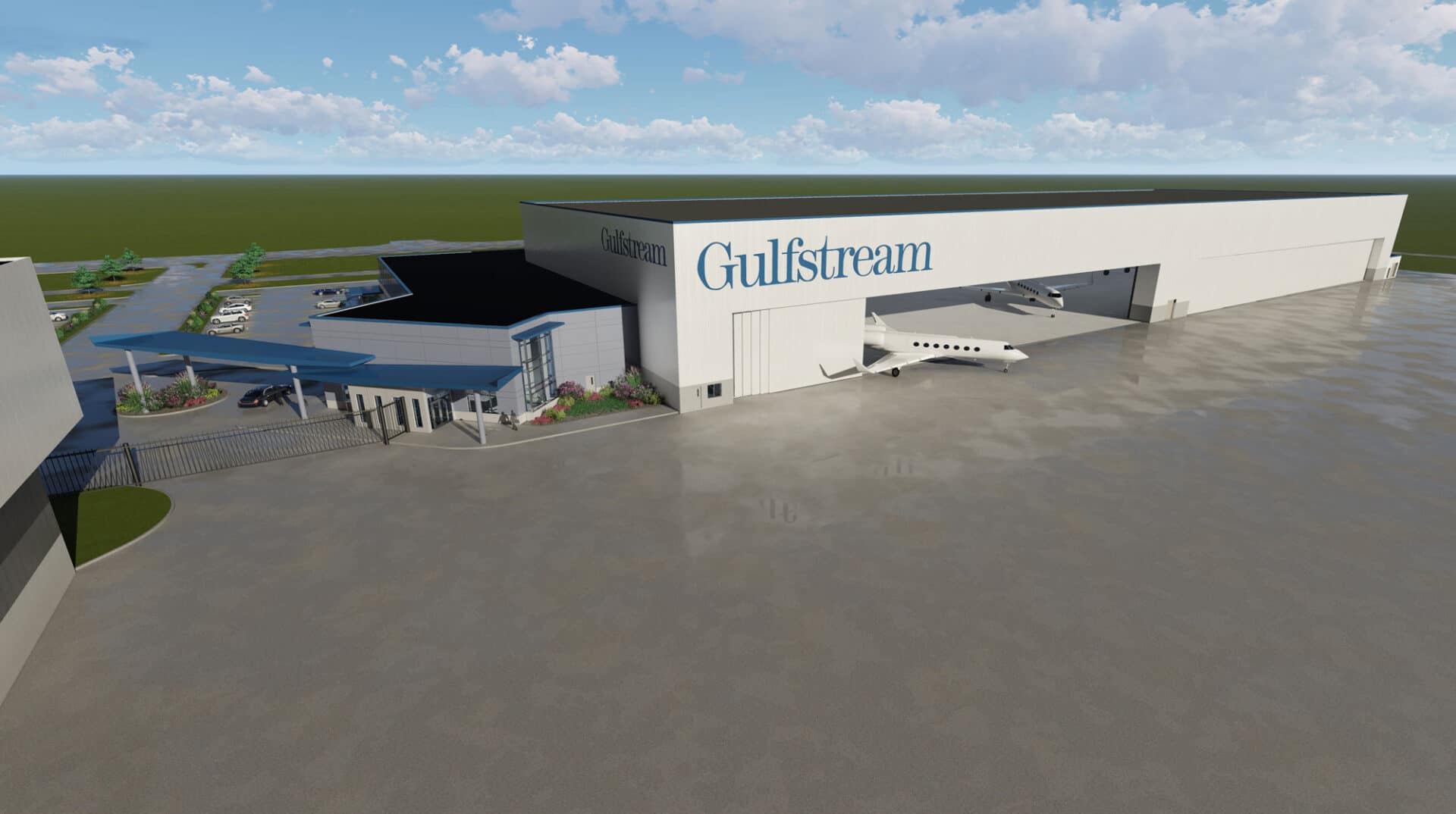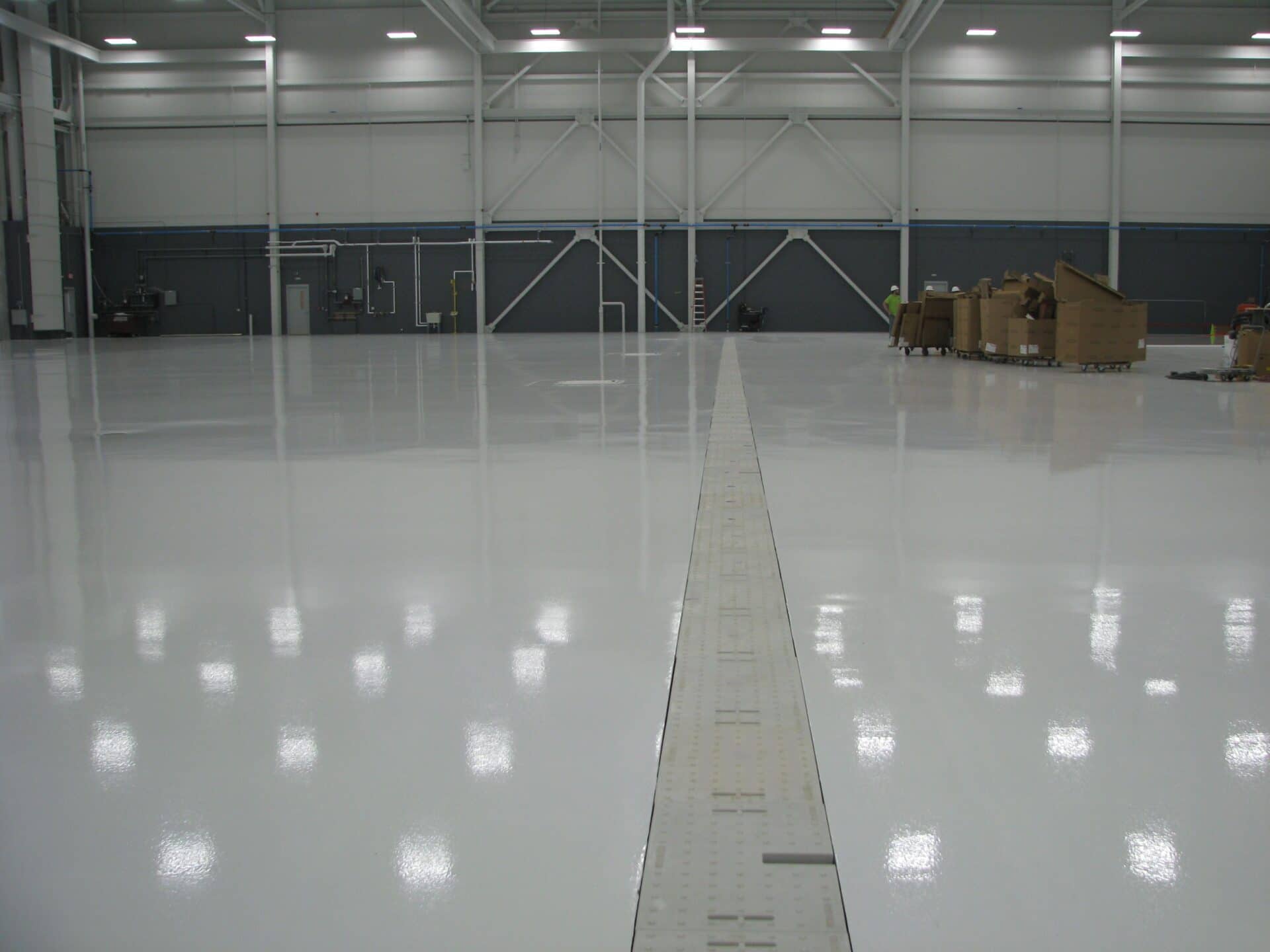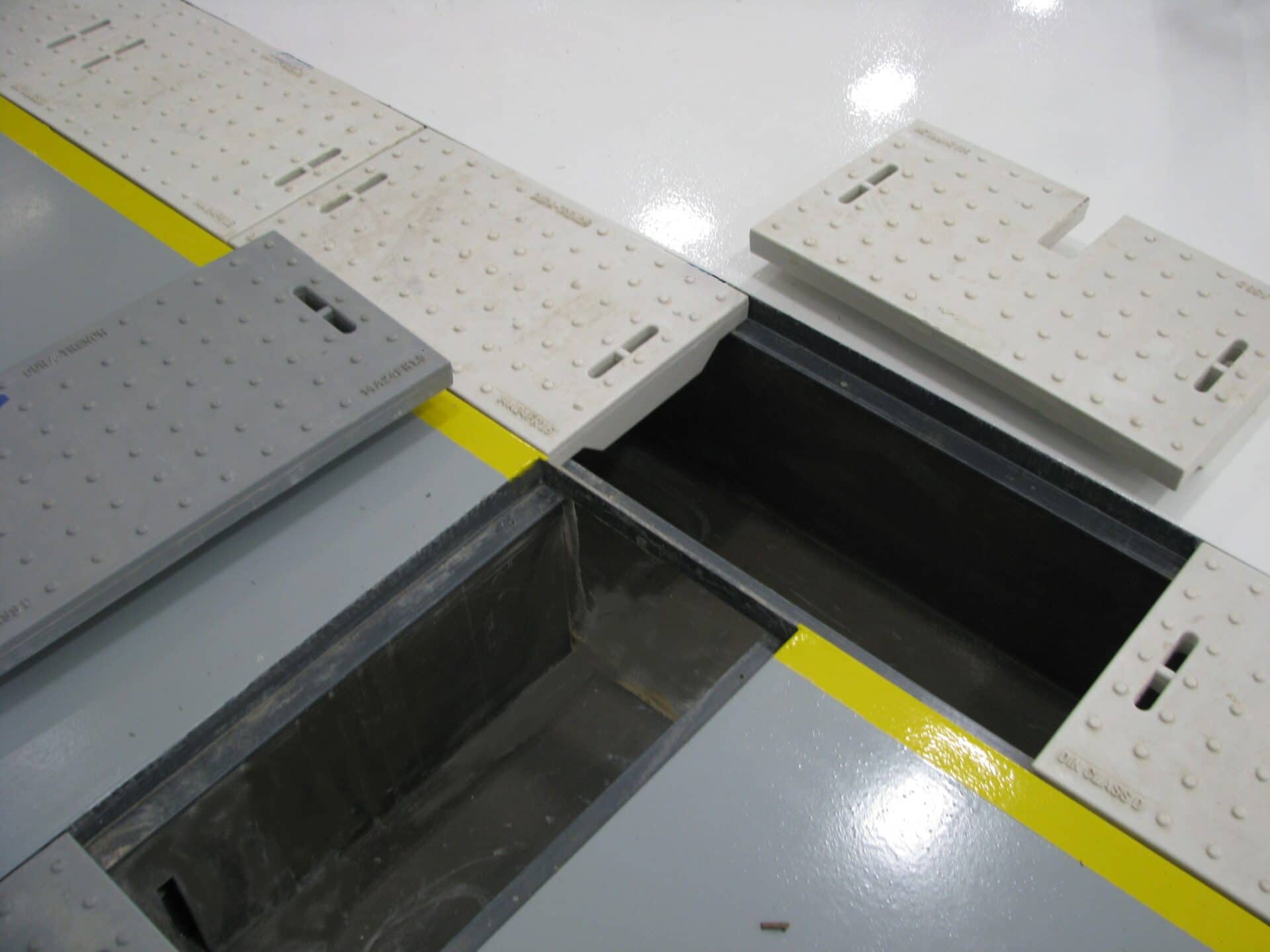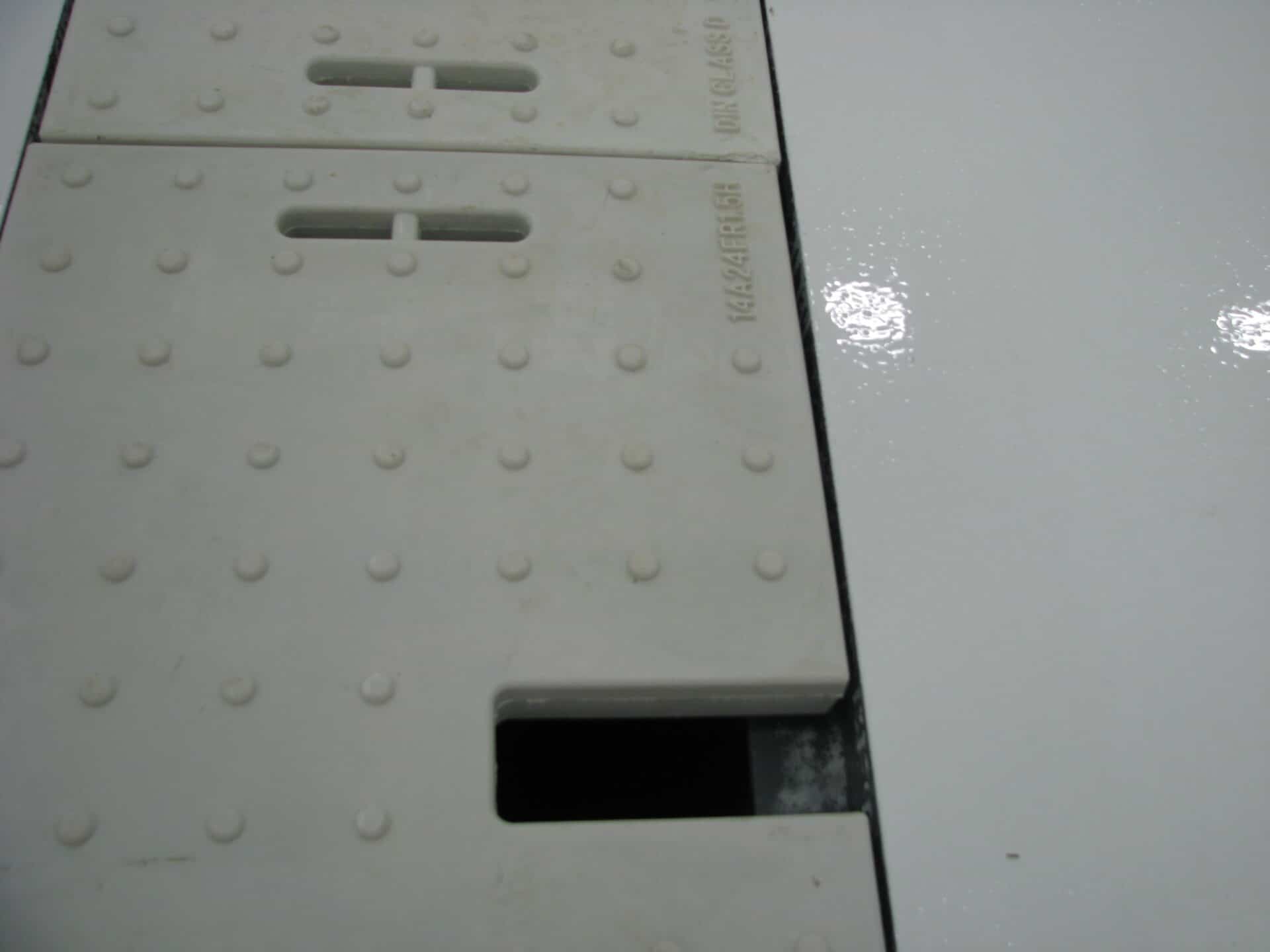 ---