Turn Key Installation Services
Eric'sons offers trench drain installation services to owners, general contractors, plumbing contractors, site contractors, concrete contractors, and specialty contractors.  Our experienced trench drain installation services have been performing critical trench drain installations for over 15 years.  Our team has the experience and resources to get your trench drain project installed on time and within budget.  We have installed over 100,000 linear feet of trench drains in all types of projects.  Below are just a few of the types of trench drain installation projects we have completed.  When you need it done right and on time consider choosing an experienced trench drain subcontractor.  Let Eric'sons be your trench drain installer!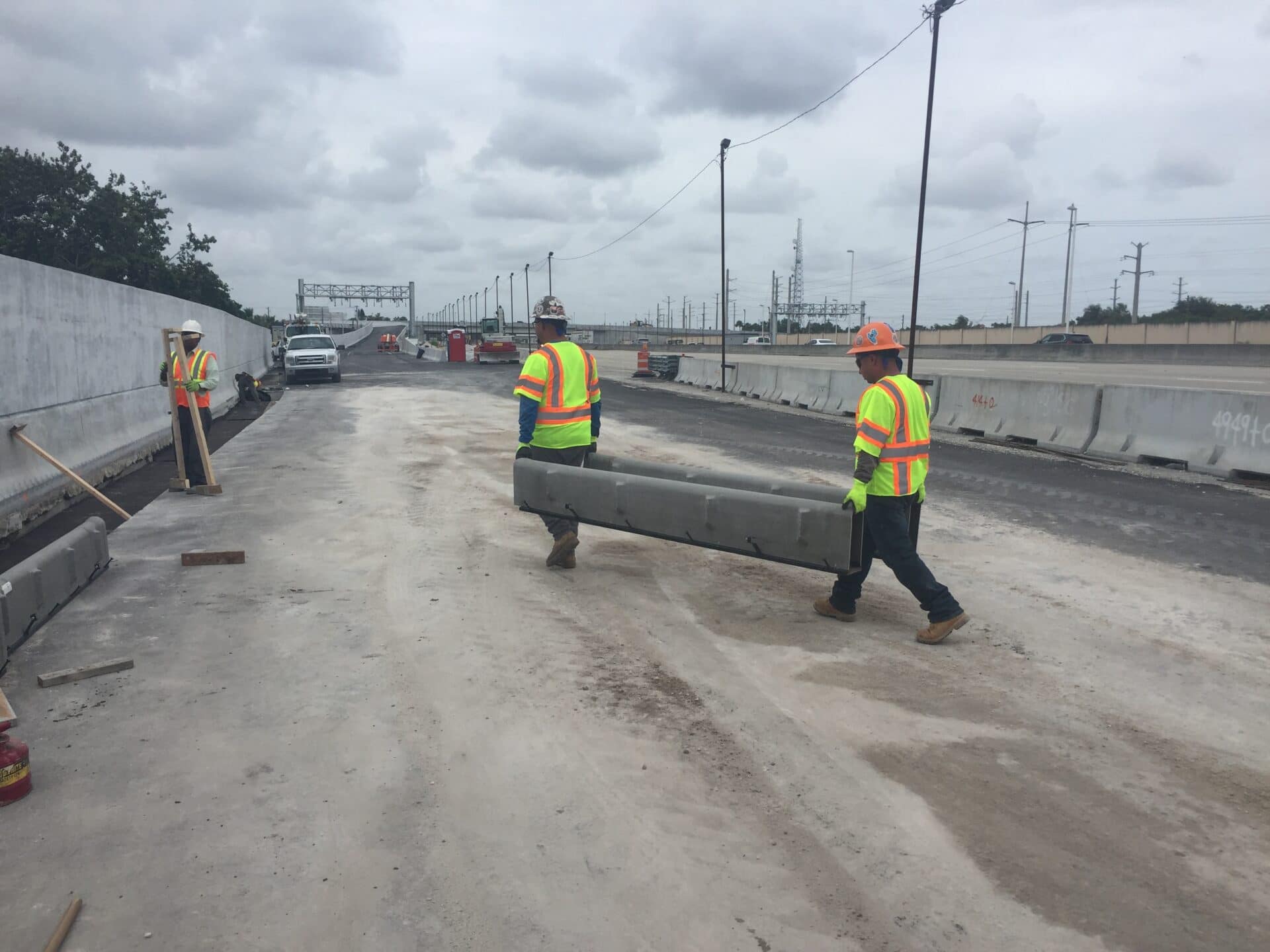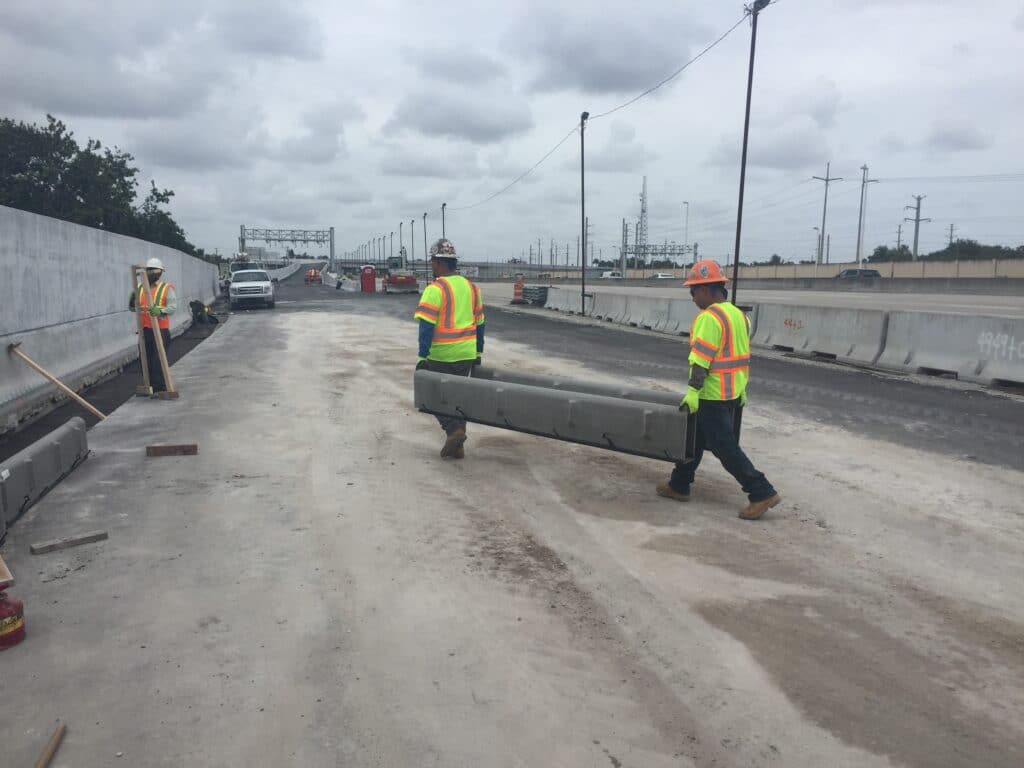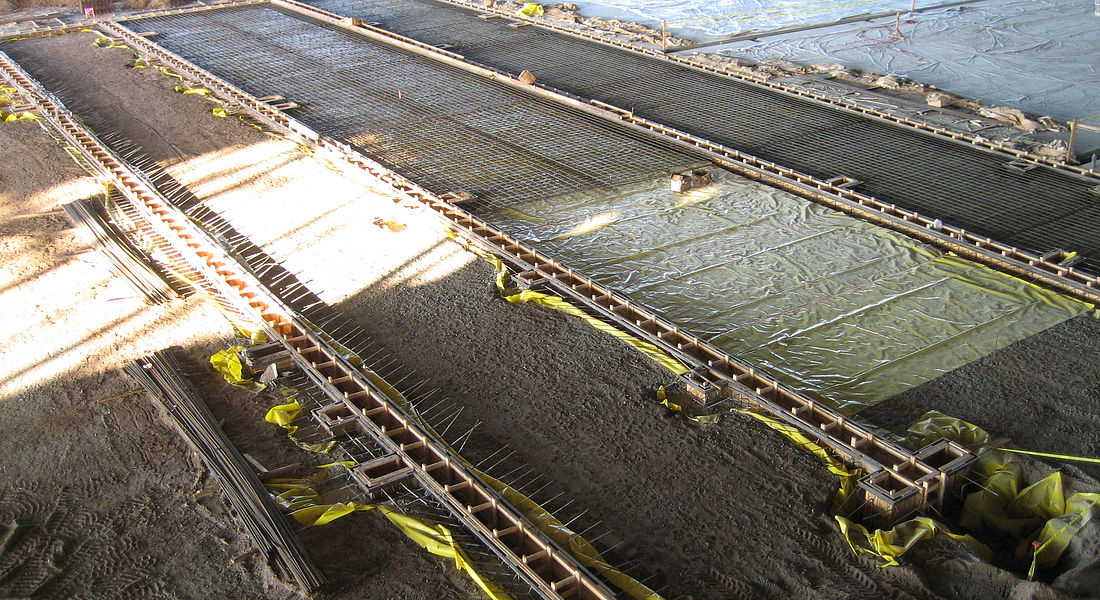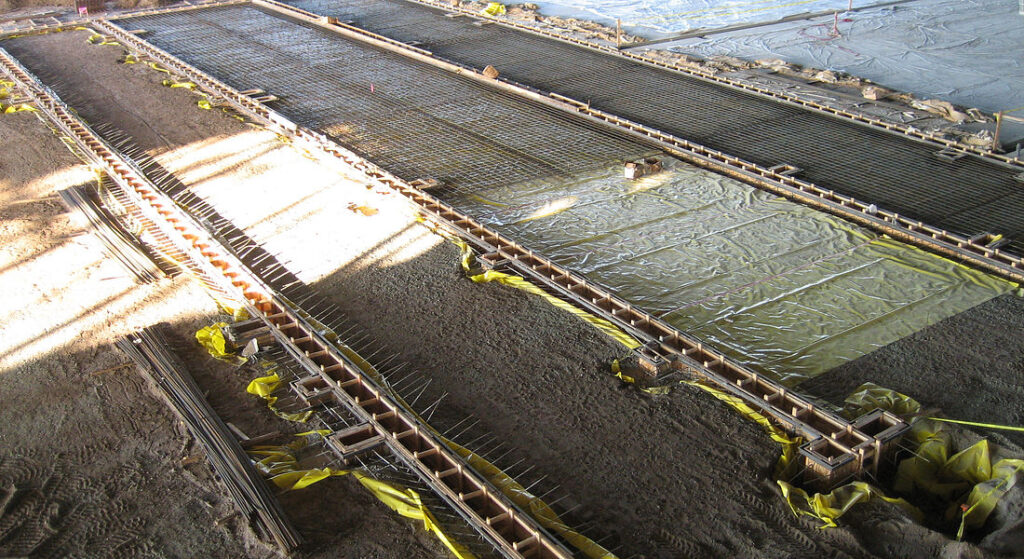 Manufacturing Plants
Our trench drain installers have installed thousands of feet of very custom trench drains for industrial and manufacturing plants.  We have worked in automotive, nuclear, aircraft, pulp and paper mills, steel mills, quarry operations, mining, warehouses, and many other plants.  These types of projects often have wide and deep trench drains, utility trenches, large basins, and other special features.  We can ensure your trench drain installation is smooth and safe.  Choose the trench drain installation experts to get you trench drain installed properly the first time.
Food & Beverage
When you need food grade sanitary stainless steel trench drains installed on time you can count on us.  We perform many time critical trench drain installations under process lines in time frames others would not attempt.  We often install hundreds of feet of new stainless steel trench drains in days not weeks.  We can do this by having the staff to handle all components of the installation in house.  This includes tasks such as concrete sawing, trench drain installation, trench drain welding, plumbing connections, concrete placement all in house.  Our teams are experienced and understand the food safety aspects of installing trench drains in the food and beverage atmosphere.  We can ensure FDA compliant trench drains are utilized and will meet the strict inspection process that may be in your plant.  Let our trench drain installers be your single source to solve your drainage problems nationwide!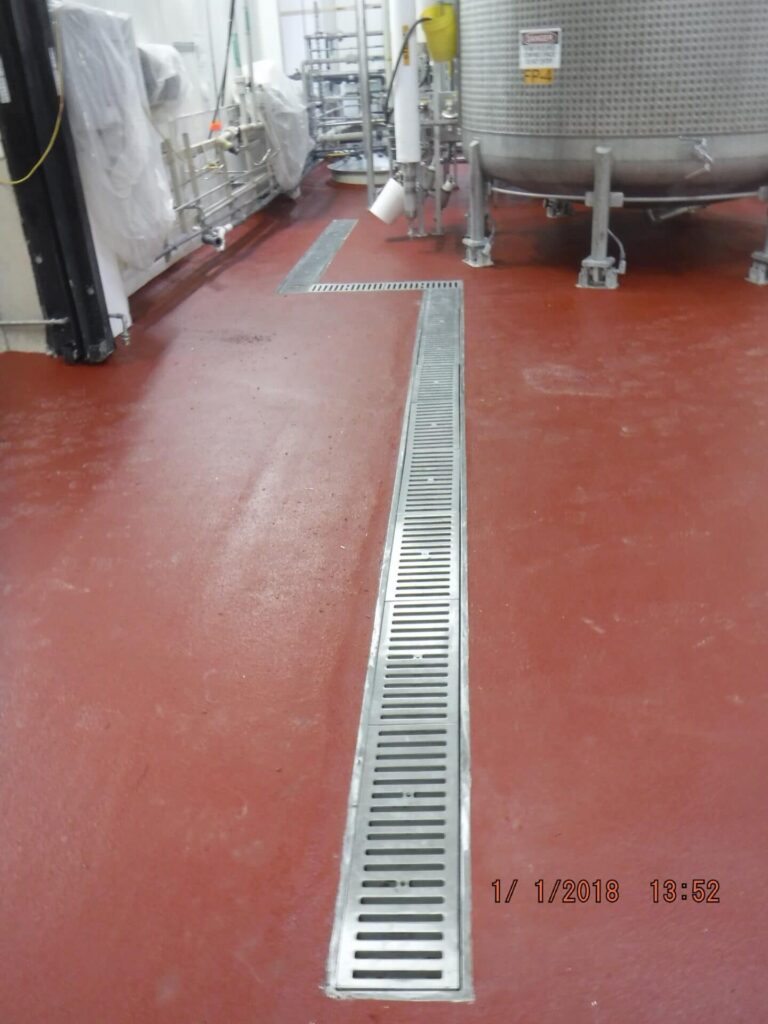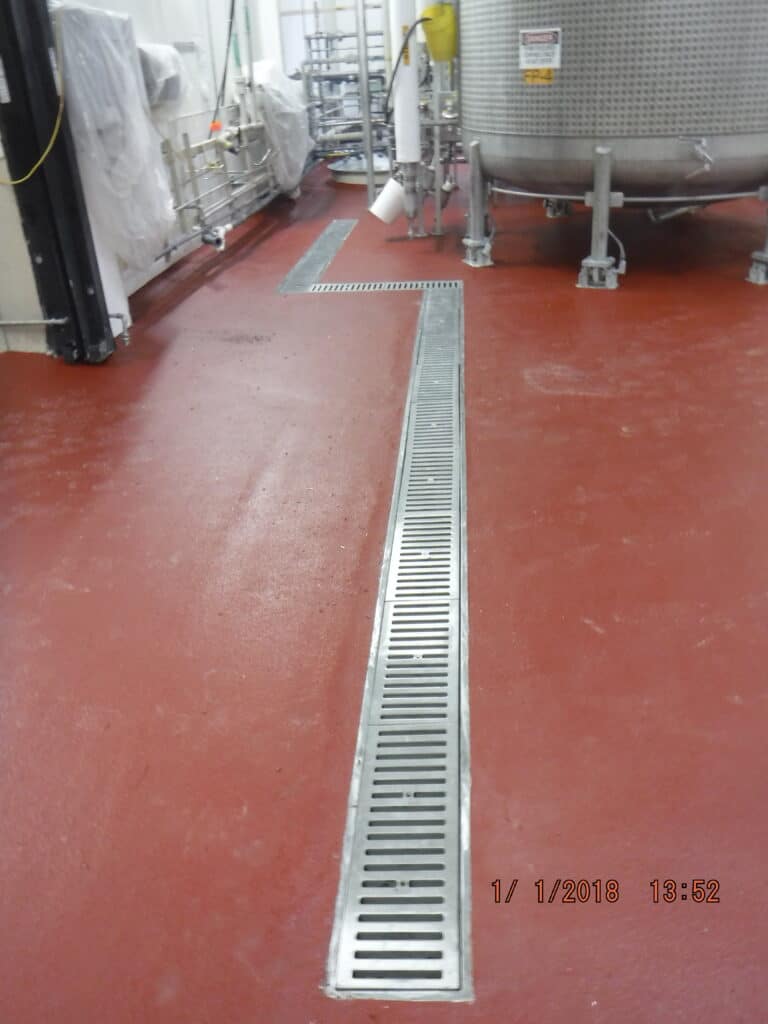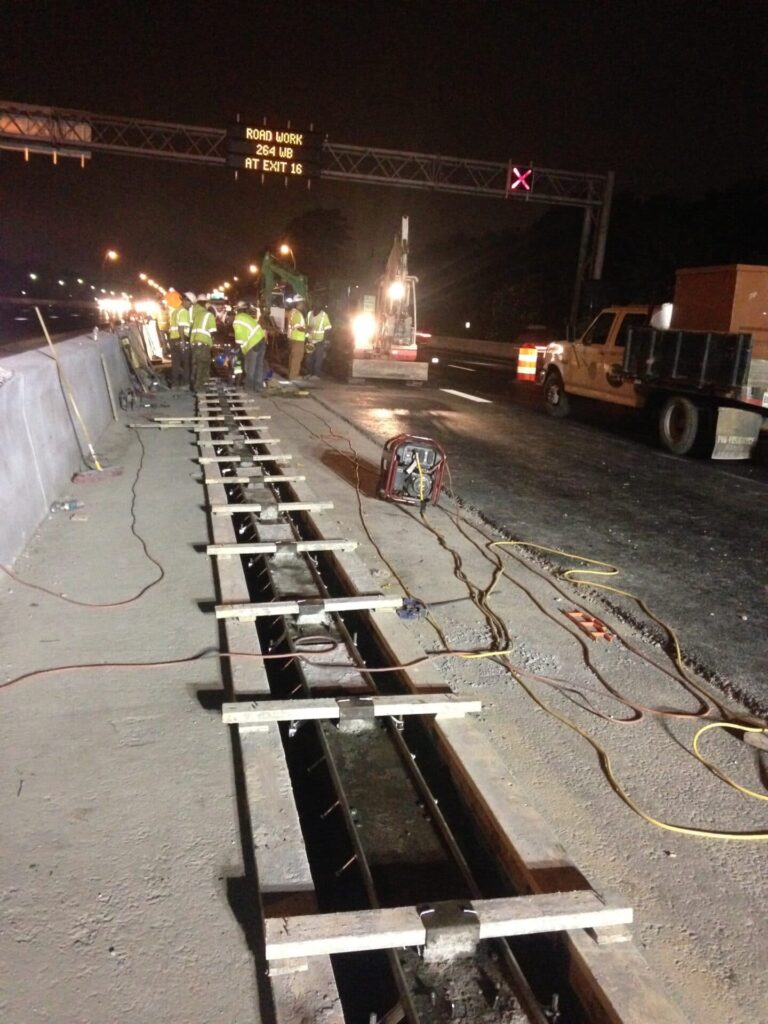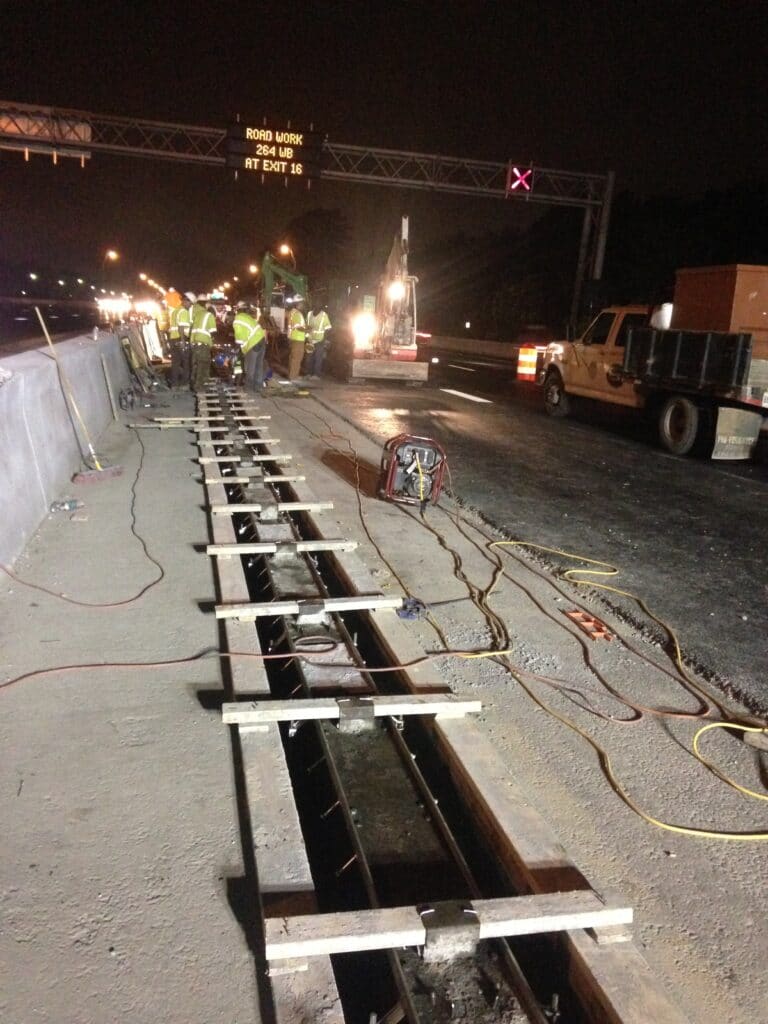 Highway Projects
Highway and roadway trench drain installation work often requires specialized equipment, MOT, and other critical coordination with the DOT to ensure a successful project.  Rest assured that our teams have installed thousands of feet of trench drains and slotted drains in highways all across the United States.  We have the right assets to ensure your trench drain installation projects are successful.
Airports
Airport trench drain projects are no stranger to Eric'sons.  We have experience installing trench drains in active airfield environments at some of the largest airports in the country.  We understand badging, escorts, FOD control, and the technical details of successfully completing airport trench drain installation projects.  The details matter when working with heavy aircraft and our trench drain installation crews are trained and knowledgeable in this environment.  Let our team of installers help with your next critical airport trench drain installation.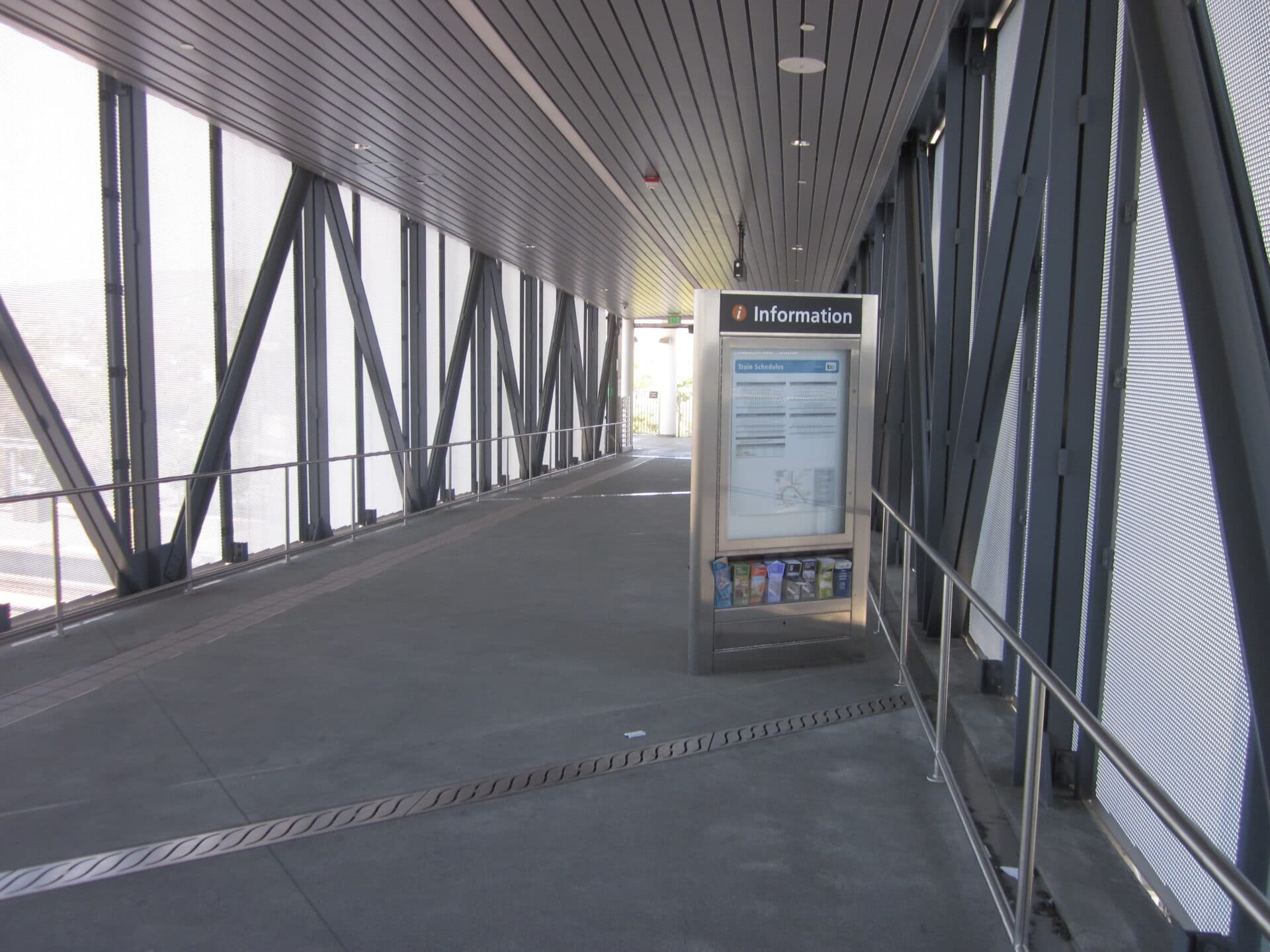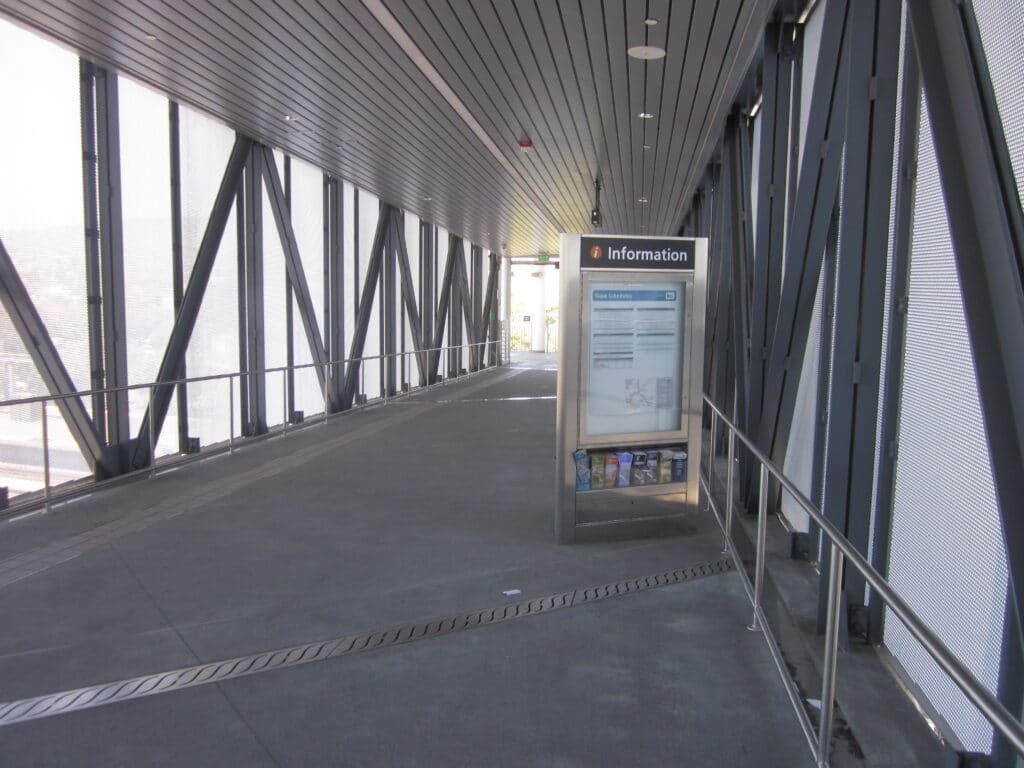 Fountains
Eric'sons has been involved in numerous high end fountain and splash pad projects.  Providing and installing true radius trench drains is one of our specialties.  We can help make sure paving stones and other architectural details are executed with precision.  Ensure the success of your next fountain project by aligning with a strong trench drain installation team.
Trench Drain Installation Contractor
Eric'sons trench drain installation services are offered in the United States, with our primary coverage areas being Florida, Georgia, Alabama, Mississippi, Louisiana, Arkansas, Texas, North Carolina, South Carolina, Virginia, West Virginia, Pennsylvania, New York, New Jersey, Ohio, Indiana, Tennessee, Kentucky, Missouri, Oklahoma, Nebraska, Iowa, Illinois, Kansas, and Wisconsin.
Eric'sons has been a subcontractor working on some of the largest projects with notable contractors like Skanska, Brassfield & Gorrie, Webber, Odebrecht, OHL, Fluor, etc.
We have worked on projects for clients like Amazon, FritoLay, CocaCola, Gulfstream, MARTA, Department of Defense, Perdue, FedEx, UPS, many state DOT projects, and Budweiser just to name a few.
Contact Eric'sons Construction Services when you need an experienced trench drain installation company on your project.