We've simplified the ordering process for homeowners by offering our commercial-grade Dura Trench trench drain system in Residential Driveway Drain Kits!  We offer three driveway drainage kits; a 16-ft kit, a 24-ft kit, and a 32-ft kit.  The driveway drain kit has everything you need for a heavy-duty residential driveway drain.  This is not a plastic trench drain like in big box stores or other online sites.  We are so confident in our premium quality residential driveway drain that we offer a 10-year warranty against product failures.  This driveway drain will outlive your driveway!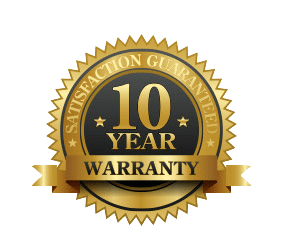 Each Dura Trench premium Residential Driveway Drain Kit comes with 8′ long sections of trench drain attached to a heavy-duty frame, intended to withstand the constant use of vehicles.  The long sections make DIY driveway drainage easy for any skill-level installer.  Our driveway drainage kit includes detailed installation instructions explaining how to achieve a professional result while saving money doing it yourself.  The channels come with built-in metal installation brackets that allow you to drive a 1/2″ diameter rebar in the ground, adjust the channel drain to grade, then allow for it to be secured at the proper elevation.  The top of the drain has temporary plywood covers installed for several reasons: to protect the channel from damage that may occur during transit, to aid in installation, to keep the trench drain free and clear whilst pouring concrete, and to protect the channel from shifting during the curing process.  We recommend also using the plywood covers to hang the trench from formwork with bracing to achieve perfect alignment.  Our driveway drains have a heavy-duty metal frame to ensure a long life.  This metal frame is one of the reasons we can offer the 10-year warranty on our driveway trench drain.  The frame includes welded concrete anchors and a quality powder-coated finish.  The drain bodies can be cut to the required length before installing the end and outlet plates.
Quality Residential Driveway Drain Kit
The channel drain body is not plastic like almost every other residential driveway drain.  Our driveway drain is made from GFRPC (Glass fiber reinforced polymer concrete).  This advanced polymer does not grow, shrink, or degrade with UV light like other plastic driveway drains.  This is a premium driveway drain system in all respects.  The channel drain has a built-in slope, allowing for water to flow and flush the drain.  Traditional residential channel drains do not have a slope, and this causes debris to settle in the bottom of the channel drain.  Do you really want to spend your weekends cleaning a drain?  By spending just a little more upfront you can save yourself years of headaches.
We top our high-quality channel drain with a commercial-duty cast iron trench grate.  These are the same metal trench grates that are used in highway projects.  Our trench drain grates are tested and can hold over 50,000 lbs without failure (most vehicles are 3,000 to 7,000 lbs spread on 4 wheels).  These channel drain grates are designed to outlive your pavement.
The grates do not need to be in the channel drain during the concrete pour.  Your kit will be shipped with plywood in the top of the trench.  This will give the installer a place to brace the channel drain.  It will also keep the concrete out of the driveway drain during the concrete placement.  The channel drain grates will remain clean and presentable.
Let me ask you this…Would you drive across a plastic bridge?  Of course not!  So why would anyone buy a plastic trench drain and drive across it every day?  It will not last and pretty soon you will have to replace it.  This means more concrete cutting, jack hammering, buying another trench drain, pouring concrete, etc.  Sure you can do it but wouldn't you rather just do it right the first time?
Buy your Residential Driveway Drain Kit online today!