Congratulations to the 2019 LSU Tigers for a phenomenal season and National Championship win!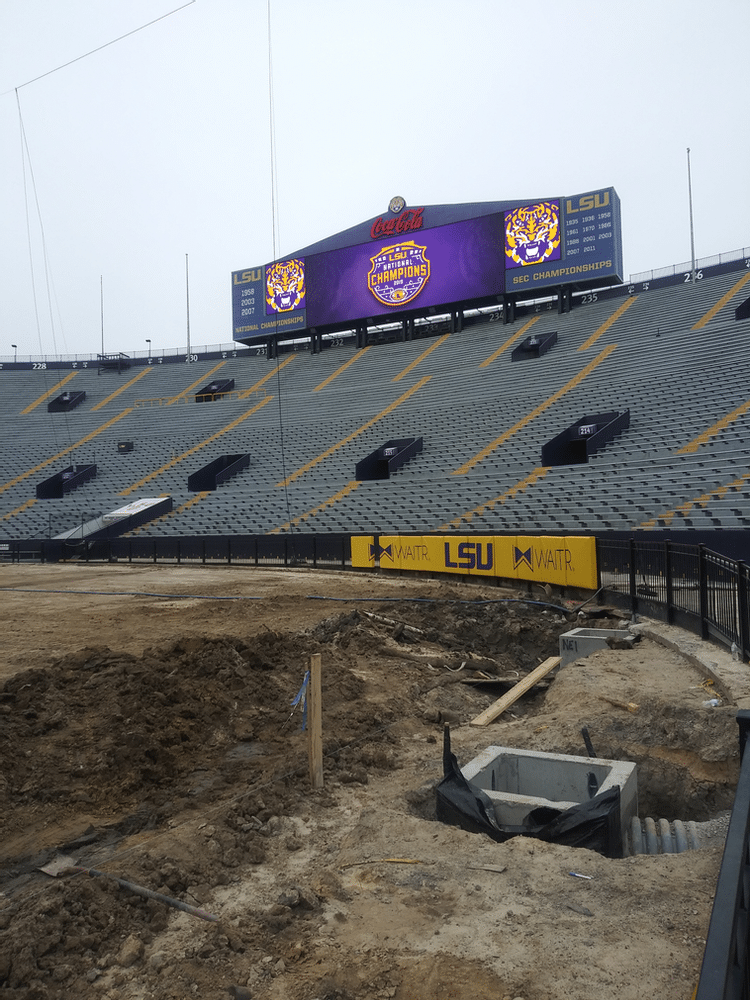 Eric'sons dura trench is proud to be apart of the drainage upgrades being made to this amazing stadium. Over 700ft of long 12″ wide deep trench drains and 15″slotted drains were utilized to capture sheet flow from the field surface. Drains were shipped fully assembled ready to be installed. These drains will then tie directly into concrete structures.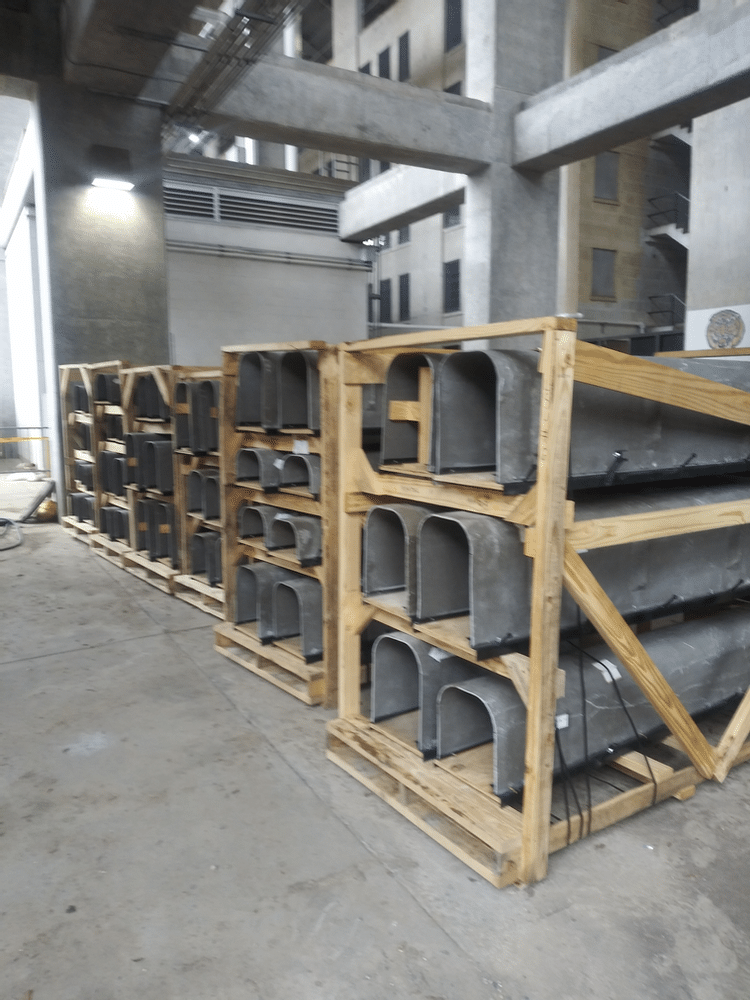 Which creates a much more efficient flow and promotes self cleaning as there will be no restrictions. More to come as the project continues to move forward!