Food production locations are required to maintain high levels of sanitation to stay in business. It can be hard to maintain these standards with outdated trench drain systems. If you operate or own a brewery or another kind of food production location, you cannot afford to have issues with the drainage on your property. Drainage can be a source of major issues for food production locations, such as ponding, bacterial overgrowth, and more.
Stainless steel trench drains are an ideal solution for locations like breweries and food processing plants for a whole host of reasons. If you need to upgrade or replace the drainage at your business location, you need to consider stainless steel drainage solutions. We will discuss why stainless steel drains are so ideal for food production locations in this article so that you can make informed decisions about your drainage needs.
Benefits of Trench Drains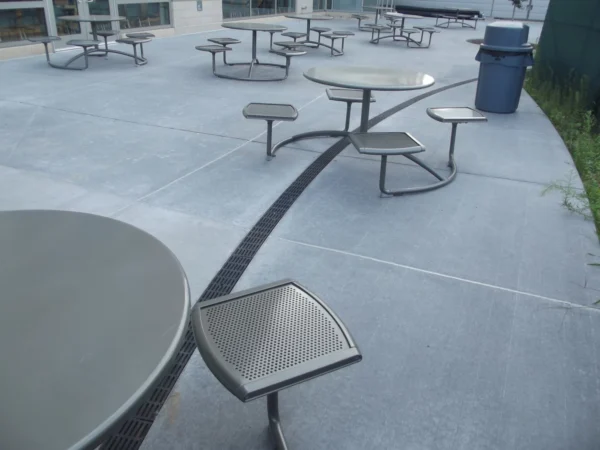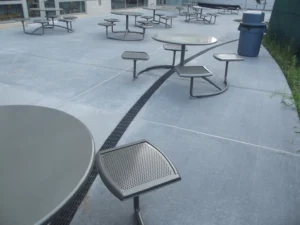 Trench drains are one of the most effective means of creating drainage solutions for food production spaces. These drains are easy to clean and easy to install, as well as cost-effective. You will have no trouble finding prefabricated stainless steel trench drains to suit almost any kind of need, or you can order custom trench drain products if your location requires this level of specification.
Being able to access your drains and clean them during shifts of work and in between batches of food creation is a key benefit to this style of drain. These drains do not encourage ponding or other kinds of performance issues that can lead to drainage failures, problems with bacterial growth, and other issues that you will want to avoid.
Picking the right style of drain is just as important as picking the right material for your drains. You will need to be sure that you are keeping in mind what the intended use of each area in your business location is. You might need different kinds of drains in each area depending on the sanitation and cleaning needs in each area.
The size of your trench drain will need to be selected based on the maximum water flow that you expect in each area of your food production business. This is a determination that might need to be outsourced to an expert at the drainage company that you are thinking of buying products from. While it is probably going to be rare that the maximum volume of expected water flow will need to be handled by the drainage that you install, you don't want to pick drains that are too small for this need. Being sure that you can drain off all the water that might get on the floor in work areas with ease is key for safe business operations.
Why Stainless Steel?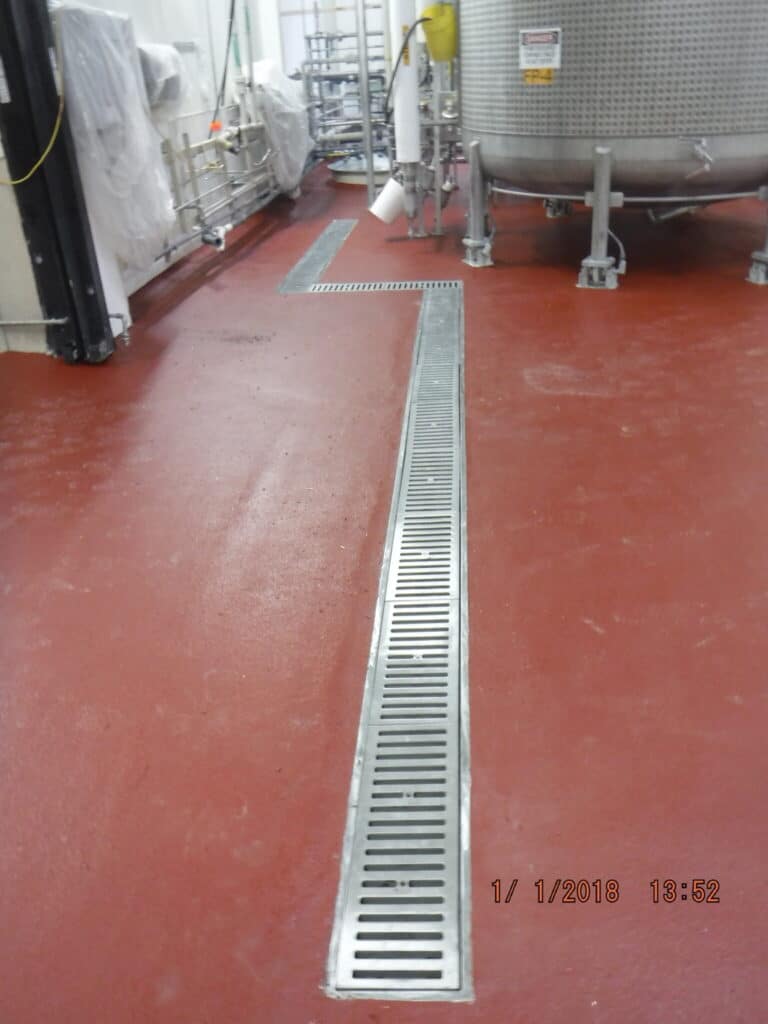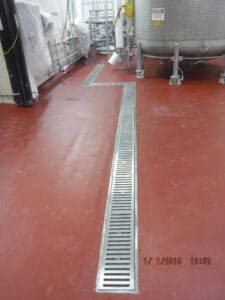 There are many materials that can be used to create drainage solutions for your food production location. Stainless steel is an ideal drainage material for these kinds of business locations for a variety of reasons. Stainless steel offers the following benefits to food production businesses of all kinds:
Corrosion resistance, which can be important in areas where caustic runoff and chemicals can be part of the food production process
Low reactivity, which can help reduce the chances that your drainage system will fail when exposed to different kinds of food production processes
Easy to clean and keep sanitized, which can be critical for safe business practices no matter what kind of food products you are making at your location
Low cost which makes it an ideal choice for large properties that will need a lot of drainage to be installed.
Longevity compared to other kinds of drainage system materials, which can help to prevent the need for replacing drainage system parts on a frequent basis
Easy to connect to other kinds of drainage that might have been installed on the property
Corrosion resistance is one of the key reasons that stainless steel is so ideal for food processing and brewery locations. Many other kinds of metals are susceptible to this kind of damage, which can cause entire sections of your trench drains to fail.
Being able to prevent issues that could lead to contamination of groundwater or problems with sanitation is key when it comes to installing drainage in locations where food is made. You will want to consider stainless steel the most ideal choice for these locations for this reason alone, but the other potential benefits can help to argue in its favor.
Easy Maintenance and Cleaning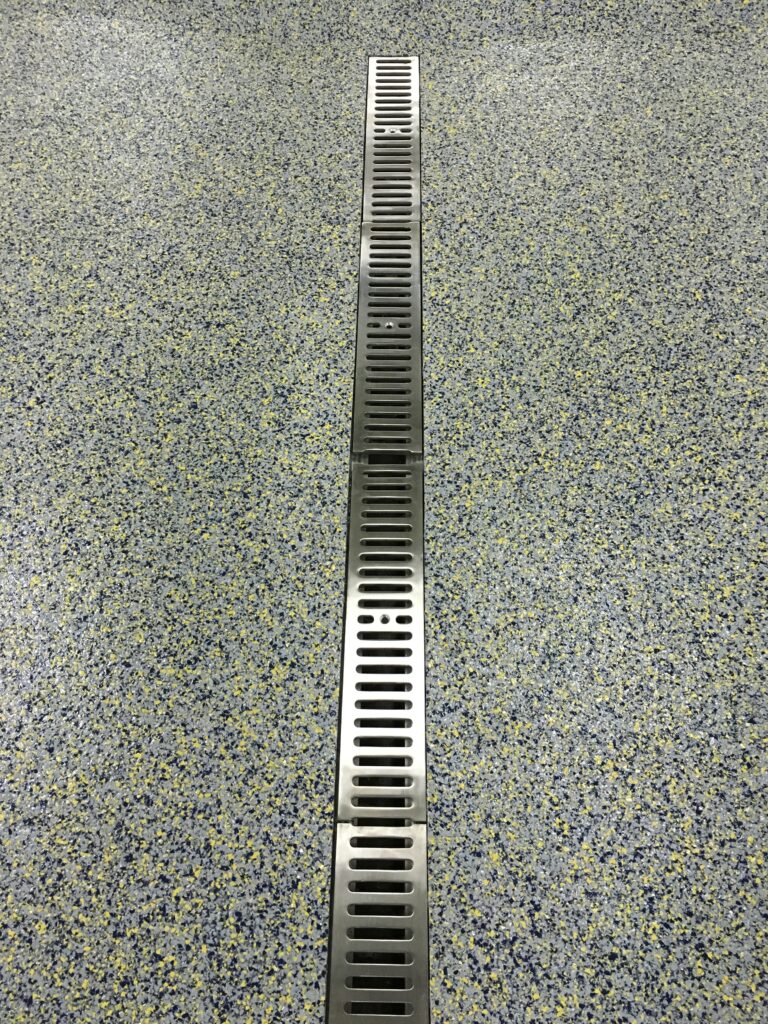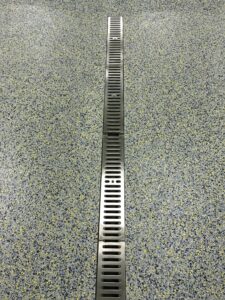 All kinds of food manufacturing locations are required by law to maintain basic levels of cleanliness when creating products.  The design of your trench drains can impact the ease with which you handle this part of your commitment to quality, but the materials of the drains that you install can also have a big impact on this aspect of your business management.
Stainless steel is much less likely to grow bacterial byproducts or foster problems with unsanitary waste. These drains are very easy to clean, and since they are not reactive, they do not create chemical byproducts that might be harmful when exposed to water and other materials.
Most trench drains that are made of stainless steel can readily be cleaned before, during, and after shifts so that your company will not have to struggle with potential health risks or slowdowns to your production times. Saving time and money when it comes to sanitation processes can be great for your business' bottom dollar as well.
You should not need to pressure wash or apply much elbow grease to get these kinds of trench drains clean and ready to go. This is one of the most powerful benefits of stainless steel drainage whether you are looking at replacing the entire drainage system at your location or just areas where food production is being done on a daily basis.
Accessories and Connections to Your Drainage System
There are many other kinds of connections and additional parts that you might need to be able to add to your food production site's drainage. All of these items can be made from stainless steel as well. These might be catch basins, drain covers, and more. Being sure that every part of your business' drainage is going to be resistant to bacteria and chemical reactions can be essential to avoid shutdowns or issues with sanitation and care for work areas.
It is often recommended that business locations replace all of the drainage at once and upgrade to stainless steel. There is always a chance that some of the caustic runoff from the food production area will pass through other kinds of drainage solutions as it is being removed from your property. This can lead to damage to the drainage in other areas of your business which you will want to avoid.
Being able to get prefabricated drain connections and added items to complete your drainage system can make it much easier to upgrade or repair your current existing drainage as well. Stainless steel is a common option for companies to select because there are so many prefabricated solutions out there to choose from.
Channel Choices
For food production locations, it is usually a good idea to make sure that you pick a drain that has a radius or a vee bottom. These drain styles help funnel water away rapidly and discourage ponding and other problems that might lead to issues keeping drainage clean and sanitary. You will also need to consider the amount of weight that your drainage installation needs to withstand. If cars or wheeled items are going to be passing over the drains, you will need to select drains that are made for this kind of load.
A drainage expert can help you to select the right style of drain for the working areas at your food production business. Getting the right kind of stainless steel trench installed in work areas and high-traffic spaces is essential to prevent problems with the performance of your drainage system.
Always be sure that you choose from the correct cleaning tools for each style of trench drain that you install at your business location. This will help to make cleanup and sanitation easier and help to prevent time being lost during the cleanup process between batches or at the end of each working day.
Stainless Steel Drains Are Ideal for Food Production Locations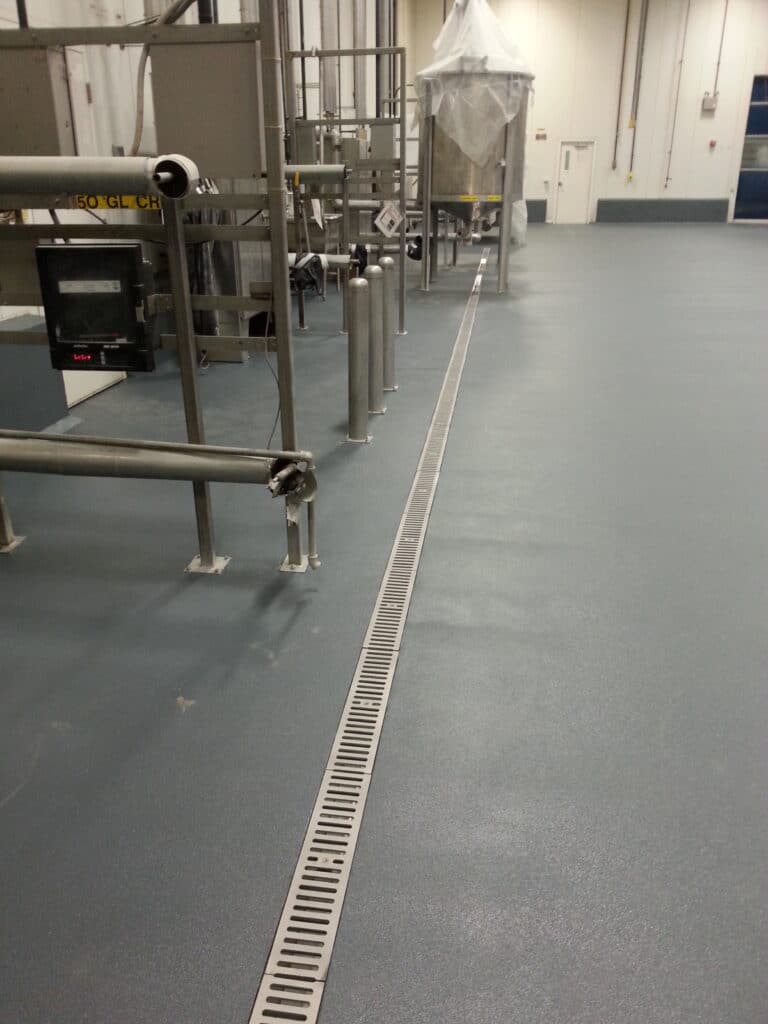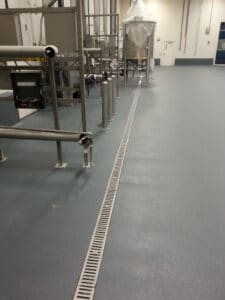 If you have a food production location that needs new drainage, you need to consider upgrading to stainless steel drains. You can count on stainless steel drainage to hold up to caustic runoff and to prevent corrosion and bacterial growth. Stainless steel drains are easy to clean, easy to maintain and will hold up to years of use.
Working with a skilled drain creator and supplier is important. You can source the highest quality stainless steel drainage components from Dura Trench for your business. We will help you to get the perfect kind of stainless steel drains and components so that your food production business can operate safely and efficiently.