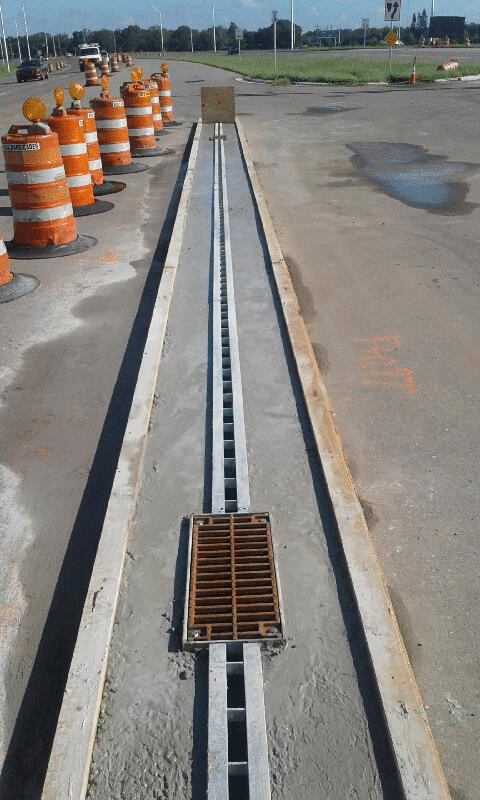 Cleaning a slot drain can be a real pain because there are no grates to remove. To facilitate cleaning of a slotted pipe drain a clean out opening is often used. These are a short section of grating so that you can access the slot drain.
Unfortunately, these are an afterthought with most systems. This means that they send you a catch basin and let you figure out how to connect the two different systems together. This is not true with Dura-Trench slot pipe. Our slot pipe can be ordered from the factory with a factory built and installed clean out port at any location along the run. Because it is built into the slot drain body it requires no additional labor or custom fabrication on site. Each clean out port literally saves you 4-6 man hours.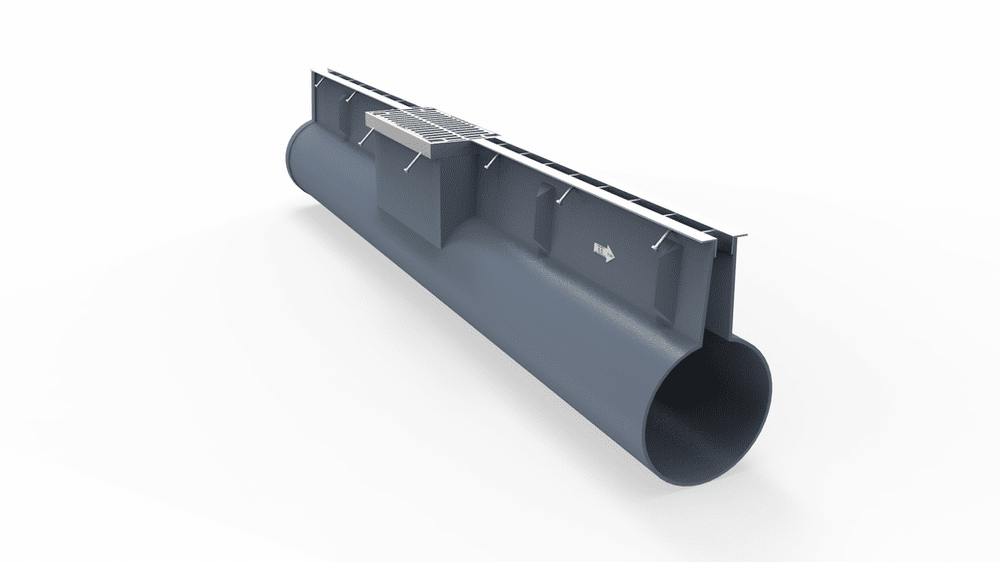 Dura Trench has built it's reputation on being installer friendly. We spare no expense making this a reality for our customers. Don't find out the hard way why some slot drains have a low cost. Quality and speed of installation make Dura Trench slot drains the most economical in terms of installation time and service life.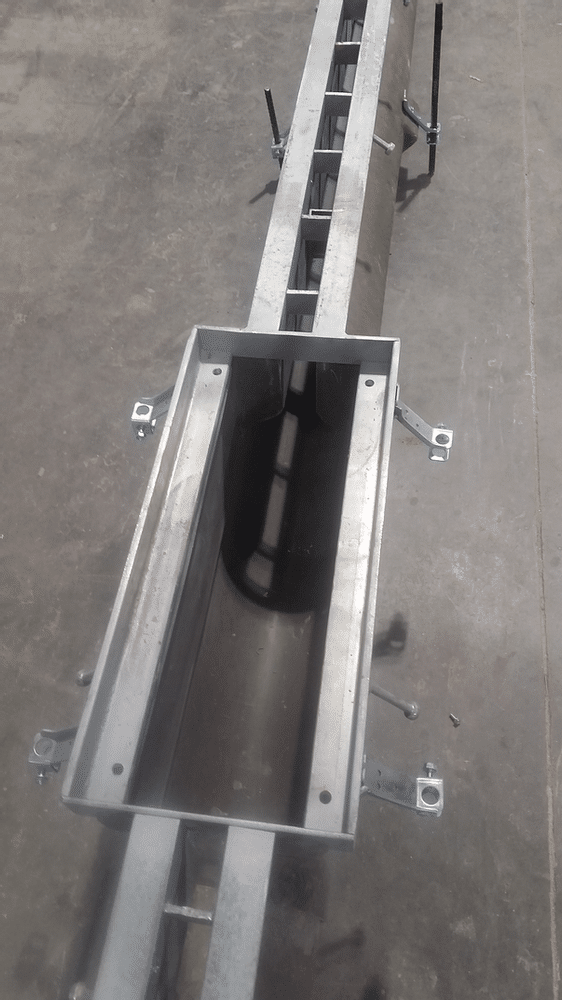 Learn more about our user friendly slot drains at www.duratrench.com/slotted-pipe