We have tried to make our driveway drain guarantee is simple.  Here is how it works.
​Product must be ordered online to receive 10 year warranty.
Take 4-5 pictures of your drain during installation and 2-3 photos of your finished driveway drain installation.  These will be submitted to receive your warranty.  Click here to go to a description of what we are looking for in the images to issue the warranty.
Take a few pictures of the finished installation.
Fill out the form below and give us the address of installation, detail of the installation, and submit the pictures.
You will receive your warranty confirmation card in your e-mail within 5 business days.  DONE!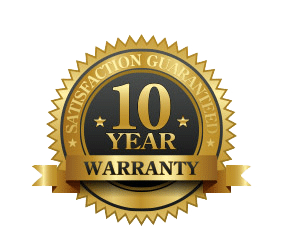 Fill in the items below and attach the required photos to register your driveway drain warranty.
Why We Need Photos of the Installation
The photos allow us to verify that your drain has been properly installed.  We are confident that our driveway drains will not fail provided they are installed properly.  We are looking to make sure that the soil under the driveway drain is not soggy and squishy therefore not properly supporting the drain.  We are checking to see that concrete is poured all the way around the drain at a minimum of 4″ thick.  We are checking to see that the frame has not been modified such as cutting off the concrete anchors.  We are checking to see that the grates were properly installed in the frames.  As long as the drain is installed following the recommended methods the warranty will apply.