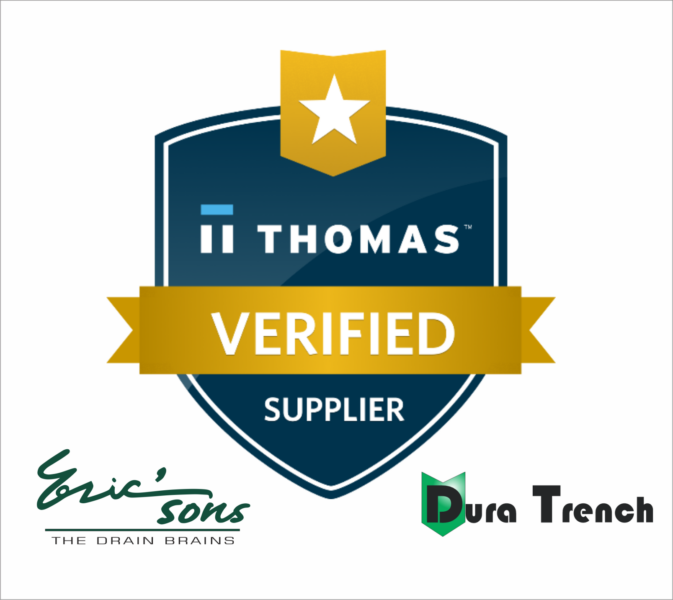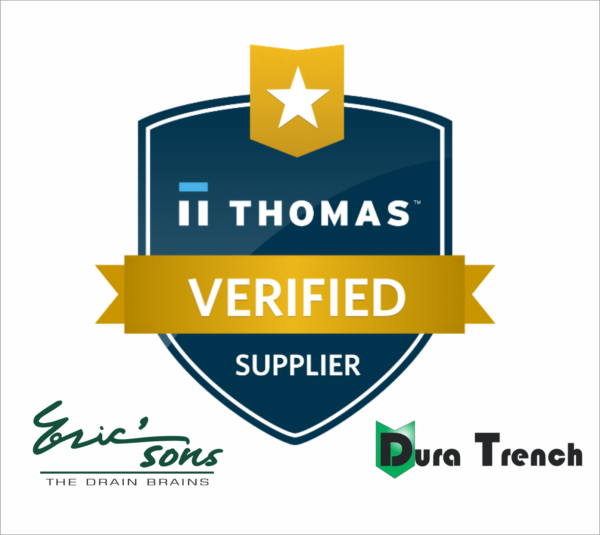 Eric'sons Dura Trench is excited to announce that they have been approved as a Thomas Verified Supplier and are now featured on the Thomasnet.com® platform.
Thomasnet.com® connects buyers, engineers, & Maintenance, Repair, & Operation (MRO) professionals directly to manufacturers, like Eric'sons, Inc, through their industrial sourcing platform.
Thomas Verified Suppliers are rigorously vetted against high standards for accuracy and consistency. As the manufacturer of Dura Trench and Dura Trench TrueRadius™ linear drainage systems, Eric'sons is proud to have achieved the Thomas Verified Supplier badge and are excited that their products are now more accessible to buyers, engineering firms, and MRO professionals.